It is estimated that the bank currently has a net profit of about 70% from bancassurance, and revenue from this channel also accounts for an increasingly large proportion of the total fee revenue of insurance enterprises, so this is the channel that will be strongly exploited. more next year.
"In 2018, premium revenue from our bancassurance channel has reached more than 700 billion VND, it is expected that by the end of 2019 this figure will reach 1,000 billion VND, " said a representative with a market share in the Top 5. Non-life blocks revealed. Also according to this position, bancassurance revenue of this insurance company is accounting for 20% of total fee revenue and will increase more strongly in 2020.
From the beginning of 2019 to now, the bancassurance market continues to achieve impressive growth in both life and non-life fields.
According to preliminary statistics of enterprises, as of October 31, 2019, if the life market revenue reached VND 8,000 billion, the revenue of bancassurance channel from 10 big banks reached over VND 7,000 billion. .
With the non-life sector, although there are no official figures, many businesses achieve bancassurance revenue growth of up to 30%. PTI, PJICO, Bao Viet, VBI, ABIC, BIC … are businesses that are selling insurance very well through this channel.
Currently, non-life businesses are providing three main groups of insurance products for banks: One is the products associated with collaterals such as auto insurance, condominiums, properties, factories. hook …
This is a product group that has always been prioritized by both banks and insurance companies because borrowers are required to buy to ensure the value of the pledged assets.
Second, the products associated with unsecured loans have no collaterals. This is a product linked to the life of the borrower to ensure that the insurance company will replace the borrower on the entire outstanding loan in case of unfortunate circumstances.
Thirdly, voluntary insurance such as health insurance, travel … These products account for a small proportion of the total revenue from bancassurance, but are bundled products to take advantage of thousands of employees. sales, as well as "quality" customers – people who have money at banks.
A representative of a bank said that insurance fee revenue is bringing high profits to the bank because it does not have to pay too much expense, but still has a large and stable "net" revenue source.
"Assuming that the commission revenue from the sale of insurance of a bank is VND 500 billion, the cost to pay is only about 30% and the bank's net profit is about 70%. Because of high profitability, banks will boost this market segment next year. There are even banks that aim for bancassurance revenue in 2020 from non-life products to increase 4-5 times compared to 2019, "the representative said.
Currently, non-life insurance businesses are also racing to cooperate with banks.
In addition to competing with fees and product benefits as before, insurance enterprises also focus on improving information technology to simplify sales, data entry, even compensation.
For example, recently, PTI has successfully implemented a series of online sales interfaces for sales staff of MSB, VPBank, and ACB …
Previously, to buy insurance products, customers of the bank would have to wait for the employees of the insurer to consult and issue the application, now the bank staff can directly print and send the paper. electronic certification for customers …
According to insurance enterprises, insurance revenue from bancassurance of non-life sector will continue to grow strongly in the coming time due to fierce competition in credit activities of banks.
Bancassurance will also be a new source of revenue to help banks increase profit margins. Therefore, strengthening close cooperation with banks to deploy products will be one of the top priorities of insurance enterprises in the near future.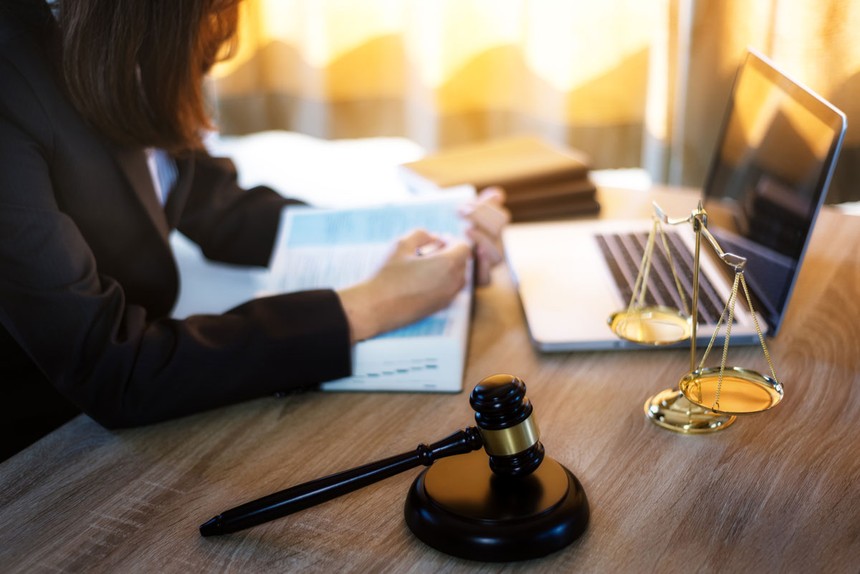 If in 2016, the new premium revenue from the bancassurance channel accounted for only 10% of the total premium earned in the whole market, in 2018 it was 20%. According to preliminary data of insurance enterprises, as of August 2019, this rate is nearly 30%.
D bombing toll from the bancassurance channel is seen to increase. Experts forecast that the insurance industry's growth this year will be 20%, of which the bancassurance channel will grow by 30-40%.
After 2 years of cooperation to distribute insurance products through the bank's retail channel, over the weekend, Orient Commercial Bank (OCB) and Generali Vietnam Insurance Company signed a strategic cooperation agreement, Exclusive distribution of life insurance products via bancassurance channel, with a term of 15 years.
Accordingly, OCB will exclusively distribute Generali's life and health insurance products to meet customers' needs for health care, risk protection, accumulation and investment in increased assets.
Ms. Tina Nguyen, Generali Vietnam General Director said that the highlight of this cooperation is the commitment of both sides to jointly develop solutions for products and services specifically designed for each customer segment of OCB, based on the common strengths of data analysis, application of digital technology …
This is the third largest bancassurance deal in the market since the beginning of 2019. Previously, in September 2019, an exclusive cooperation agreement allowed Shinhan Bank and Prudential Vietnam to meet most needs. demand for financial services from customers, from savings to protection.
Meanwhile, Manulife Vietnam also reached an agreement to distribute life insurance products through Asia Bank's preferred bank (ACB), in order to meet the diverse needs of the high-end customer segment. .
The Vietnamese insurance market is recognized to be in the exciting development phase of bancassurance, as more and more banks are putting bancassurance into the development strategy, because they see this is a safe source of income and helps diversify financial services. approval for customers.
According to Mr. Sanjay Chakrabarty, Deputy General Director in charge of OCB's Retail Division, looking back at the picture of bancassurance development in Vietnam market recently, this insurance sales channel is growing very well.
The average growth rate of annual premium collection from 2016 to now is about 30%.
For insurance revenue of the whole industry, despite its great potential and spectacular growth in recent years (in 2016, the annual premium earned by the whole market was over VND 17,000 billion; 2018 was more than 29,000 billion), but Mr. Sanjay Chakrabarty said that the rate of insurance sales to customers in Vietnam is still very low compared to some regional markets such as Malaysia, Thailand and Singapore.
"Insurance purchases will be based on an average GDP of about US $ 5,000 per capita. Vietnam's current GDP / per capita is 2,500 USD, Malaysia is 10,000 USD, Thailand is more than 7,000 USD … The prospect of Vietnam's insurance sales growth in the near future is very high. We believe in investing in this field in the future, "said Mr. Sanjay Chakrabarty.
According to industry experts, the life insurance market is showing a clear trend that the growth rate of bancassurance is greater than the average growth rate of new insurance premiums collected by the market.
In particular, in the context of banks becoming more and more careful in choosing partners, because revenues from services such as insurance are increasingly contributing to the total revenue of banks.
For example, the 15-year exclusive agreement between OCB and Generali is the result of mutual exploration and exploration over the past 2 years. In 2017, OCB has cooperated with two main partners, Generali and Dai-ichi Life, to sell insurance products in the Bank's retail system.
Or ACB cooperating with Manulife to sell insurance via priority bank is the Bank's original plan to choose the most suitable partner, before officially selling via exclusive channel. Currently, ACB is selling insurance to both AIA insurers through other channels of the Bank.
Revenue from bancassurance is growing fast, from 10% in 2018 to 17.2% in the first 6 months of 2019. However, experts also issued a warning about virtual bancassurance contracts.
6 months, bancassurance growth reached 17.2%
According to statistics of the Vietnam Insurance Association (IAV), in the first 6 months of 2019, the revenue from the sale of life insurance through banks (bancassurance) is estimated at VND 8,300 billion, accounting for 17.2%. of total life insurance premium revenues.
Sharing about the opportunities of bancassurance channel in the coming time, Mr. Bui Gia Anh, IAV Secretary General said, in developed countries, bancassurance channel has grown strongly, accounting for 50-70% of total sales. Collecting life market premiums and Vietnam is expected to reach this figure soon in the near future.
"In previous years, bancassurance channel accounted for a modest proportion of less than 9% of total market fee revenue, up to 10% in 2018. However, in the first 6 months of 2019, it increased to 17.2%, demonstrating the strong breakthrough of this channel, "Gia Anh said.
According to experts, the revenue from bancassurance has grown rapidly, bringing many positive signals. The great interest of small and large banks in cooperating with life insurers through exclusive and non-exclusive contracts is showing that bancassurance is becoming more attractive than ever.
"In the context of tighter real estate credit activities, as well as the pressure to raise the capital adequacy ratio (CAR), bancassurance is an optimal solution for banks when they can improve. income, medium does not affect the credit safety indicators, "
Mr. Dan said.
Warning bancassurance contract virtual
Although banks are promoting bancassurance development, the very high commission payment to the bank (from 90-130% / first year premiums) is making the target of selling life insurance become burden for bank staff. Mr. Dan said, there is a situation of "forcing" customers to buy insurance to be disbursed.
"At the same time, there is a situation where the bank advances the premium to the customer and then uses the clearing technique for post-insurance premium commission in the form of giving a part of the premium to the customer. This could violate competition law, create a series of insurance contracts with virtual needs and will likely be invalidated in the second year, "Mr. Dan said.
The issue of virtual insurance contract, also known as insurance game play in bancassurance channel has been launched since last year. According to a personal insurance agent of Prudential, there are cases of customers canceling insurance contracts purchased through this channel. In case the contract retention rate via bancassurance is below 70%, it means that more than 30% of the sales are virtual.
"If you want to see where the virtual reality is, just check the maintenance rate of insurance contracts for the second and third year of this sales channel," the agent said.
Statistics from IAV show that, in 2018, the number of canceled contracts in the first year cumulative is 18,047 contracts. In particular, Manulife has the highest number of canceled contracts in the first year, with 4,367 contracts. Next are BIDV MetLife (2,666 contracts), Generali (2,527 contracts), MB Ageas Life (1,852 contracts), Aviva (1,831 contracts), Prudential (829 contracts) …
Answering a question of Securities Investment Newspaper on this issue, Mr. Ngo Trung Dung, IAV Deputy General Secretary said that in reality, there is a phenomenon of "advising" customers to cancel existing life insurance contracts to buy new copper. In addition, playing insurance games also involves costs.
"Because the life insurance policy is long-term, 10 years, even 30 years, the first year is often spent high by insurance companies because the cost for the following years is less, while the premiums earned from Customer stays the same. However, that is a way of calculating the financial cost of an insurance company. IAV only mentioned the phenomenon, but the management, how to handle, limiting expenses is the story of the insurance business, "Mr. Dung said.
The contract of canceling the accumulated first year is understood as the contract with a period of less than 1 year from the time of purchase. For example, if the cancellation time is in the first quarter of 2018, the contract can be purchased from the first quarter of 2017. Cancellation agreements for the first year of the cumulative year 2018 means contracts purchased from the beginning of 2017 and 2018, but when the cancellation is effective less than 1 year.