Each year, Vietnam lost VND 50,000 billion because of prolonged tax incentives. This calculation of the Oxfam Organization made public opinion startled. But in fact, Vietnam still needs to have tax incentives to attract foreign investment. The problem is, how to move policy more wisely.
Should give up tax incentives?
A remarkable figure was just published a few days ago by Oxfam Organization. That is because of the long-lasting tax incentives, Vietnam lost 50,000 billion dong per year, equivalent to 1% of GDP. This is enough money to build 25 hospitals with 1,000 beds.
"Vietnam should eliminate tax incentives," said Johan Langerock, Oxfam's tax policy expert.
Also according to Mr. Johan Langerock, Oxfam believes that Vietnam can eliminate tax incentives without "harming growth or national competitiveness".
In fact, this is not the first time, Oxfam mentioned the "race to the bottom" on many countries' tax. For the first time, Oxfam recommends that countries stop the race to the bottom.
Regarding the above matter, Mr. Nguyen Van Phung, Director of the Department of Big Business Tax Administration (General Department of Taxation, Ministry of Finance) has repeatedly said that it cannot be considered as "lost" items, but must be calculated as "opportunity cost" to help Vietnam attract more foreign investment capital in the past.
Moreover, according to Phung, about the last 10 years, after being reviewed and adjusted, tax incentives have fallen sharply.
Sharing the same opinion, Mr. Nguyen Duc Thanh, Director of the Institute for Economic and Policy Research (VEPR) said that 10-20 years ago, if there were no tax incentives, they did not know foreign investors. have invested in Vietnam or not.
"If they do not invest, will Vietnam achieve the current economic targets?", Asking such a question, Mr. Nguyen Duc Thanh expressed his opinion that, although tax incentives cause a decrease in revenue. However, it should be considered as an opportunity cost, because without tax incentives, it will not attract investment, and therefore, it is difficult for Vietnam to achieve the high growth targets as in the past.
In fact, summarizing 30 years of attracting foreign investment, economic experts have pointed out that foreign investment has made great contributions to Vietnam's socio-economy and tax incentives is one of the measures. important and necessary to attract foreign investment. However, inadequacies in tax incentives have also begun to arise, when there are still widespread incentives, which have not hit the target and key …
Therefore, in the course of reviewing and reviewing the 30 years of attracting foreign investment, Deputy Prime Minister Vuong Dinh Hue has repeatedly stressed that it is necessary to study and convert investment incentive policies from favored to projects with large-scale capital and labor, to projects with added value, using modern technology, preferential projects that are pervasive, connect domestic enterprises … At the same time, transfer investment incentives from locality to industry, sector, in which direction, which sector needs to attract more investment, there must be many preferential policies …
Smarter when choosing investment incentive policies
Mr. Nguyen Xuan Thanh (Fulbright University) is one of the experts who mentioned quite a lot about Vietnam's need to change investment incentive policies. "Smarter" is the term used by Mr. Thanh to suggest that Vietnam needs to shift investment incentive policies.
In the draft Government Action Plan to implement Resolution 50 of the Politburo, the Ministry of Planning and Investment will be assigned to build outstanding institutions and incentive policies to attract big projects and projects. national key.
According to Mr. Thanh, Vietnam has determined the growth momentum here based on science – technology, innovation and creativity, so there should be many incentives for this field. "It is possible to reduce personal income tax for technology workforce, or provide tax incentives for human resources in the field of research and development (R&D)," Thanh proposed.
In fact, after 30 years of attracting foreign investment, Vietnam is building a new strategic direction in attracting this capital. The Politburo also issued Resolution No. 50 and Resolution No. 52 on foreign investment cooperation in the new period and on the national strategy of industrial revolution 4.0.
Accordingly, one of the important contents is that there will be superior institutions, preferential policies, international competition, creating favorable business conditions to attract large and national key projects and public projects. high technology …, attracting strategic investors, multinational corporations to invest, headquartered and set up R&D centers, innovation centers in Vietnam.
In addition, incentive and preferential mechanisms will be built to increase the linkage between foreign investment and domestic investment, areas that need to be prioritized to attract investment …
"This is the first time these issues have been specifically addressed, though we have had such orientations so far. It is necessary to concretize these preferential policies, these outstanding institutions in the legal documents which are about to be amended and supplemented, such as the Law on Investment, the Law on Enterprises … ", GS-TSKH Nguyen Mai, Chairman The Association of Foreign Investment Enterprises said.
The information said that in the Draft Government's Action Program to implement Resolution 50 of the Politburo, the Ministry of Planning and Investment will be assigned to build superior institutions and preferential policies to attract projects. major projects, national key projects. Along with that, there are also policies to attract balanced, reasonable investment among regions, regions, fields …
Meanwhile, the Ministry of Finance will be responsible for developing incentive mechanisms and policies based on outputs, such as the level of participation in the value chain, domestic added value, and component using technology. high, research and development, innovation, social responsibility …
The Ministry of Industry and Trade will develop satisfactory incentive and incentive mechanisms to increase linkage between foreign investment and domestic investment, which need priority attraction; developing clusters of industries, value chains, contributing to improving domestic added value, product competitiveness and national position in the global value chain …
Importantly, the post-inspection mechanism will also be strictly implemented to ensure that all investment incentives are effective, quality, not preferentially spread, and there is no "racing to the bottom" as surplus. Comment concern for a long time.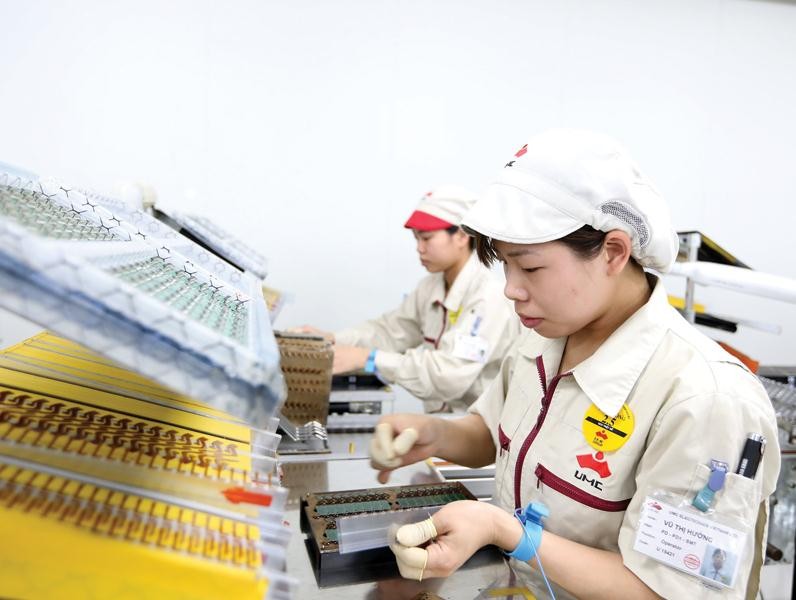 Issues related to "investment guarantee" and "investment incentives" are considered very important to help Vietnam better attract foreign direct investment (FDI).
"Guaranteed investment" to attract FDI
"One of the key questions that a large Singaporean investor, managing billions of dollars, asked me during yesterday's meeting is: in Vietnam, will my money be transferred out?" economist Can Van Luc started his remarks at the Workshop on Comments on the Draft Investment Law and the amended Enterprise Law, which took place yesterday (October 15), as such.
According to Mr. Luc, this question is old, from 1994-1995, foreign investors in Vietnam asked so, but until now, it is still posed and this is a very important question. "HCMC is looking to attract investment to become a financial center, the more important this question. The rotation is very important ", said Mr. Luc.
The problem that Mr. Luc mentioned in practice was mentioned earlier by the participants of the Workshop. Even, acting as a "lead", GS-TSKH. Nguyen Mai, chairman of the Association of Foreign Investment Enterprises, emphasized that measures to protect investor interests play a very important role in attracting investment.
"The measures to ensure investment to ensure the legitimate interests of investors during the investment process and the commitment of the host country's responsibility for the investor's specific interests" , GS-TSKH. Nguyen Mai said and said that the provisions on investment guarantee when there is a change in the law were prescribed in Article 13 of the Investment Law, but not enough.
According to the expert, the above regulation only stopped at changing legal documents on investment incentives, while investors demanded more than that, including securing property ownership. , ensure the transfer of assets and lawful profits of investors abroad, investment guarantee in case of changes in laws, investment guarantee for business investment activities …
"It is necessary to have a chapter on 'investment guarantee island' to fully stipulate the contents related to the interests of investors," GS-TSKH. Nguyen Mai said.
There are no regulations on incentives for FDI enterprises to link well with domestic enterprises. We approach the direction of innovation, but many new problems arise without policies.

GS-TSKH. Nguyen Mai
Having the same opinion, Lawyer Nguyen Thi Quynh Anh, Director of InvestPro Law Firm, said that when investors invest in Vietnam, they base on the current legal policy to decide on investment. They also understand that the contents of the investment certificate are the legitimate rights and interests they enjoy.
"There is no way, when the policy changes, they don't enjoy it anymore. If the policies are better, they are entitled to benefits, and if the policies are worse, they will not be subject to new regulations, "said lawyer Quynh Anh.
In fact, the Vietnam Investment Review has mentioned many cases of foreign investors complaining about the "inconsistent backward" policy, written on a foreign investment certificate, but due to the preferential policy instead. change, apply another type. This has sometimes turned upside down in their business plans.
Investment incentives do not "make it difficult" for businesses
Another important content that is mentioned when the Investment Law and the Enterprise Law are amended is the institutional and policy issues to attract investment in the new direction.
Highly appreciate the vision of Resolution No. 50 / NQ-TW on the orientation to perfect institutions and policies, improve the quality and effectiveness of foreign investment cooperation and Resolution No. 52 / NQ-TW on one number of guidelines and policies to actively participate in the fourth industrial revolution, GS-TSKH. Nguyen Mai said that the amendments and supplements to the Law on Investment and the Enterprise Law this time must also thoroughly grasp the thought of those two important resolutions. However, this "has not been made clear".
A specific example is the Resolution 50 / NQ-TW emphasizing that "building institutions, superior preferential policies, international competition creates favorable business conditions to attract large and important projects. national points, high-tech projects …, attracting strategic investors, multinational corporations to invest, headquarter and establish research and development centers (R&D), center of innovation in Vietnam ". "This is a very new thought compared to before," GS-TSKH. Nguyen Mai said.
In this regard, the amended Draft Law on Investment has added a mechanism to allow the Government to decide on higher investment incentives to encourage the development of a particularly important industry, locality or project. have a great impact on the economy – society. For example, a project to establish or expand a R&D center or an innovation center in Vietnam with a total investment of VND 6,000 billion or more; projects belonging to the sectors and trades eligible for special investment incentives with an investment capital of VND 30,000 billion or more, disbursing at least VND 10,000 billion within 3 years.
"6,000 billion is a very large number, it will make difficult for foreign enterprises, not to mention domestic enterprises", GS-TSKH. Nguyen Mai said.
Agreeing with the same opinion, Can Van Luc said that setting the figure of VND 6,000 billion for a R&D center will cause difficulties for enterprises.
Not to mention, according to GS-TSKH. Nguyen Mai, from a different perspective, what investors building R&D centers need is not only taxes, but importantly land, fast depreciation conditions, government assistance … But the content This is not mentioned in the Draft Investment Law.
It is reported that the Government is developing an Action Program to implement Resolution 50 / NQ-TW and Resolution 52-NQ-TW. The above mechanisms and policies are expected to be handed over to construction ministries and branches in the near future.